Other News
Merry Christmas!

Merry Christmas folks... This is the one day in the year where you can really chill out with all...

SECOND TRACK FROM HAPPY BIRTHDAY

Here is the second track taken from my new ep HAPPY BIRTHDAY... Lucky C**t ft Big...

FIRST TRACK FROM HAPPY BIRTHDAY MIXTAPE

Here is the first track from Tinie Tempah's long awaited mixtape Happy Birthday.... Like It Or...

Tinie Tempah MLB Fan Cave Interview

Tinie Tempah Performance On The Tonight Show with Jay Leno

Tinie Tempah On The Tonight Show With Jay Leno

Tune in TONIGHT at 11:35pmEST to "The Tonight Show with Jay Leno" to see Tinie perform "Till I'm...

New MLB x "Written In The Stars" Commercial

Check out the latest commercial for the MLB Pre-Season with Magglio Ordonez!

Win A Pair Of Ray-Bans On YouHeardThatNew.com

You Heard That New x Tinie Tempah Ray-Ban Giveaway! Check HERE for full details!
Latest News
SECOND TRACK FROM HAPPY BIRTHDAY
December 2, 2011 by tinie
Here is the second track taken from my new ep HAPPY BIRTHDAY…
Lucky C**t ft Big Sean…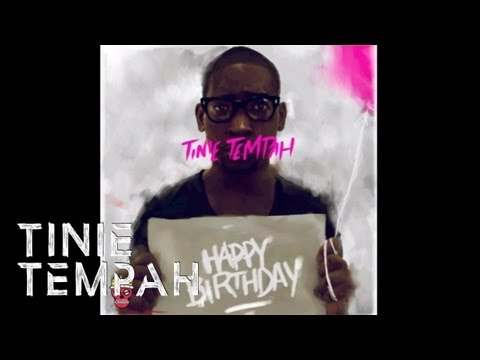 PREVIOUS »